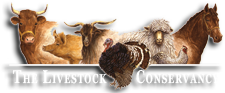 With Warrior Farms having such rare breeds at our farm, we have also joined the Livestock Conservancy organization. This Conservancy has made it its mission to protect endangered livestock and poultry breeds from extinction.
Come see endangered animals at Warrior Farms
We are proud of our livestock at Warrior Farms and want not only for people to enjoy the delicious meats we can provide, but also see a lot of endangered animals they otherwise wouldn't get to see.
Farm-fresh food and responsible animal care
We want to make sure that people can enjoyably partake in everything at the farm, including visiting and eating the farm-fresh food. This is a big goal for us and something we strive to achieve, and we believe that ensuring we take care of our animals efficiently and responsibly will help us greatly with that.
Volunteer with Warrior Farms!
We always need volunteers to keep our farm running smoothly. No experience necessary! Come use your hands for a good cause and learn about farming in the process. To get started, just give us a call at 678-743-1751.