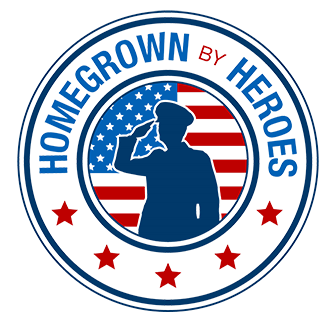 Warrior Farms just recently got certified by Homegrown by Heroes!
All Warrior Farms products are now approved by Homegrown by Heroes. Having the Homegrown by Heroes label on all our Warrior Farms products "will serve as identification to prospective consumers that the products were locally grown or raised by a veteran."
Here at Warrior Farms, we are all about being able to help out our veterans and local community. So now, in having the distinction of putting this label on our products, consumers can purchase proudly knowing that they are helping out a local farm and the veterans of their community in the process.
Interested in products offered by Warrior Farms?
We'd love to supply you with fresh, local produce and meat. To discover more, just give us a call at 678-743-1751.